2022
The 5th International Conference on Family Business and Entrepreneurship (ICFBE 2021) in the COVID-19 pandemic is held hybrid, online and offline. This conference was organized by the Faculty of Business, President University, in collaboration with Universitas Dhyana Pura and Indonesia Strategic Management Society. The theme of this conference is "On the Path to Recovery: Leadership, Resilience, and Creativity". This theme is seen as important for businesses to survive and continue to maintain their competitive position by developing resilience and innovation. The objective of the ICFBE 2021 is to provide a platform for researchers, academicians, and business practitioners as well as industrial professionals to present their research and development activities in Business and Management. This conference provides opportunities for the delegates to exchange new ideas and experiences, establish business or research relations, and find global partners for future collaboration.
Available online: February 22, 2022
2021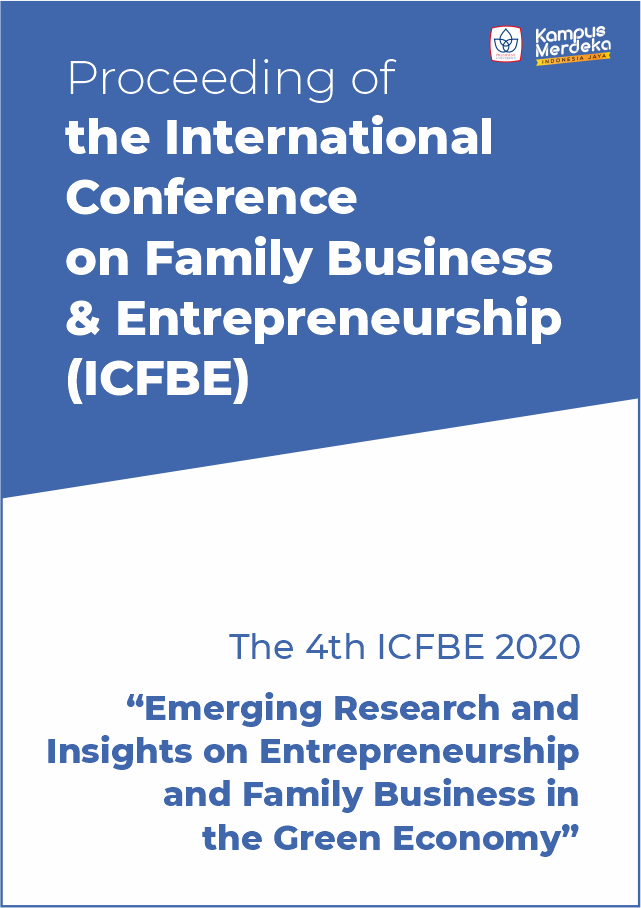 The conference is championed by President University, a world-class higher education institution in Indonesia which was established to become a reputable research and development center in the region and to set a new benchmark in Indonesian higher education. This conference is also co-hosted with Universitas Dhyana Pura (Undhira), an emerging university from Bali with a visionary goal to become the exemplary and excellent higher education institution in the region. This conference aims to gather researchers and practitioners to critically share and discuss the latest empirical, conceptual, as well as theoretical findings and trends with the main theme: "Emerging Research and Insights on Entrepreneurship and Family Business in the Green Economy".
Available online: January 14, 2021
1 - 2 of 2 Items