FILM DOKUMENTER GEROMBOLAN PEMBURU BATU MENGGANA (Mengapresiasi Tinggalan Leluhur Dengan Talenta)
Abstract
Gerombolan Pemburu Batu (Stone Hunters) is a community who appreciates the remains of values
on historical sites in many regions. The community uses Talents as a form of creativity to reproduce the talents
in the form of creative products. These marginal sites—locations unknown to many people—has become main
interest for impromptu visits. These visits offer the opportunity to learn cultural literacy in a fun way.
References
Karlina Supelli, Kebudayaan dan Kegagapan Kita,
Dewan Kesenian Jakarta - pidato kebudayaan 2013
Hapsari Dwiningtyas and John Fiske (2012),
Introduction to Communication Science third
edition, PT Rajagrafindo Persada
Anonymous (2005), Small Dictionary of Film
Term, B.P SDM Citra
Peter Lee-Wright (2010), The Documentary
Handbook, Routledge 2 Park Square, Milton Park,
Abingdon, Oxon OX14 4RN
Gerzon R. Ajawaila (2017), Documentary: From
Idea to Production, FFTV Press
Sheila Curran Bernard's (2007), Documentary
Storytelling, Focal Press Published by Elsevier Inc.
All rights reserved
DAFTAR FILM
Sutradara Hari Suryanto, Film dokumenter
Bolbrutu Menggana-2015
DOI:
http://dx.doi.org/10.33021/exp.v1i1.369
Refbacks
There are currently no refbacks.
---
Articles in Expose: Jurnal Ilmu Komunikasi have been indexed in major research databases, including:








---
Supported by: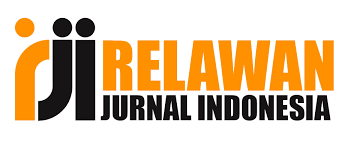 ---
This work is licensed under a Creative Commons Attribution 4.0 International License.