IDENTITY POSITIONS AND HALAL COSMETICS IN INDONESIAN MIDDLE-CLASS MUSLIM WOMEN
Abstract
Creations can become meaningful when there are audience who pay attention towards the
products, enjoy and show their appreciation or even evaluation towards them. The meaning produced within a
media is considered incomplete without the understanding of the audience and the meaning the audience
produces in appreciating as well as responding to the media text. To understand more on the meaning of text
media, therefore, it is paramount to consider and gain a thorough understanding of the meaning produced by the
media audience through studying the way the audience reads, uses, and responds to the media. Utilizing Hall's
Cultural Studies of dominant and oppositional readings, this paper endeavours to showcase the understanding of
audience and how meaning is constructed. Locating the issue of audience research in the context of Halal
Cosmetics and the Middle-Class Muslims in Indonesia, a brief overview on the theories of audience is outlined
and relevant theories to the case of integrating advertisement in Indonesian cinema is employed.
References
Croteau, David, & Hoynes, William. (2003). Media
Society: Industries, Images, and
Audiences (3rd ed.). Thousand Oaks: Pine
Forge Press.
Davenport, Thomas H., & Beck, John C. (2001).
The Attention Economy: Understanding
the New Currency of Business. Boston,
Massachusetts: Harvard Business School
Press.
Euromonitor International. (2014). Country Report:
Beauty and Personal Care in Indonesia.
Retrieved September 3, 2014, from
http://www.euromonitor.com/beauty-andpersonal-
care-in-indonesia/report
Global Business Guide Indonesia. (2014).
Indonesia's Cosmetics Market. Global
Business Guide Indonesia. Retrieved
September 5, 2014, from
http://www.gbgindonesia.com/en/manufac
turing/article/2014/indonesia_s_cosmetics
_market.php
Grossberg, Lawrence, Wartella, Ellen, Whitney, D.
Charles, & Wise, J. MacGregor. (2006).
Mediamaking: mass media in a popular
culture (2nd ed.).
Hodkinson, Paul. (2011). Media, Culture, and
Society: an introduction. London: SAGE
Publications Ltd.
Kitzinger, Jenny. (2004). Audience and Readership
Research. In J. D. H. Downing, D.
McQuail, P. Schlesinger & E. Wartella
(Eds.), The SAGE Media Handbook of
Media Studies (pp. 167-181). Thousand
Oaks: SAGE Publications, Inc.
Kurniawan. (2014, August 3, 2014). The
Importance of Halal Products. Tempo
English Edition.
Macdonald, Myra. (2003). Exploring Media
Discourse. London: Hodder & Stoughton
Educational.
O'Shaughnessy, Michael, & Stadler, Jane. (2012).
Media and Society (5th ed.). South
Melbourne: Oxford University Press.
Prathivi, Niken. (2013, December 8 2013). '99
Cahaya' portrays religious suspicion in
Europe, The Jakarta Post. Retrieved from
http://www.thejakartapost.com/news/2013
/12/08/99-cahaya-portrays-religioussuspicion-
europe.html
Rojek, Chris. (2001). Celebrity. London: Reaktion
Books Ltd.
Sayre, Shay, & King, Cynthia. (2010).
Entertainment and Society: Influences,
Impacts, and Innovations (2nd ed.). New
York: Routledge.
Sinematek Indonesia. (2014). 10 Film Indonesia
peringkat teratas dalam perolehan jumlah
penonton pada tahun 2014 berdasarkan
tahun edar film (Top 10 Indonesian
Movies in the number of viewers based on
the year of distribution). Retrieved
September 5, 2014, from
filmindonesia.or.id/movie/viewer#.VAsM
IaMxgoo
Tajudin, Qaris, Kurniawan, & Hidayat, Dodi.
(2014, July 28-August 03, 2014). Special
Report: Middle-Class Muslims. Tempo
English Edition.
Wardah Cosmetics. (2011-2014). Wardah Beauty
Concept. Retrieved September 4, 2014,
from
http://www.wardahbeauty.com/en/about.ht
ml
DOI:
http://dx.doi.org/10.33021/exp.v1i1.370
Refbacks
There are currently no refbacks.
---
Articles in Expose: Jurnal Ilmu Komunikasi have been indexed in major research databases, including:








---
Supported by: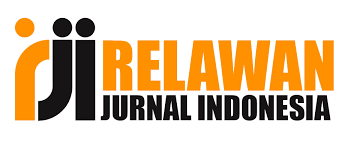 ---
This work is licensed under a Creative Commons Attribution 4.0 International License.