Welcome to President University Open Journal Systems.
A B C D E F G H I J K L M N O P Q R S T U V W X Y Z All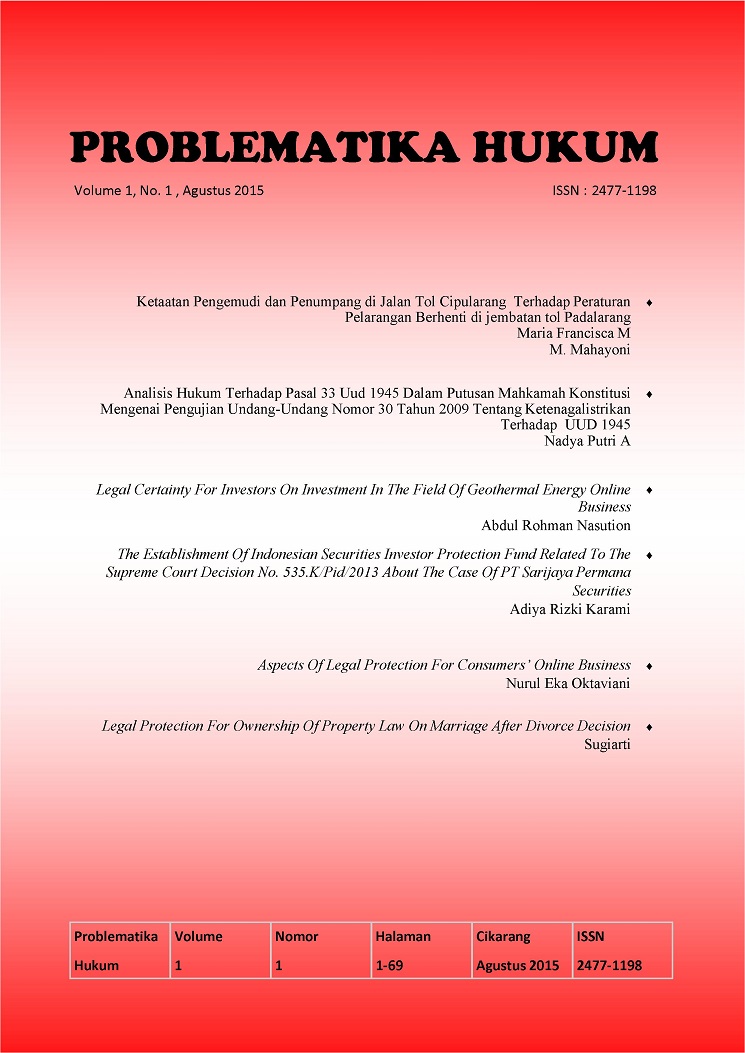 Problematika Hukum
Problematika hukum merupakan jurnal keilmuan di bidang hukum yang memuat tulisan-tulisan ilmiah mengenai penelitian-penelitian murni dan terapan serta ulasan-ulasan umum tentang perkembangan teori, metode dan ilmu-ilmu terapan terkait.
View Journal | Current Issue | Register
Proceeding of International Conference on Family Business and Entrepreneurship
International Conference on Family Business & Entrepreneurship
 is driven by the livelong aspiration of
President University
as a center of excellence, especially in the field of family business and entrepreneurship.
View Journal | Current Issue | Register
1 - 2 of 2 Items